We've all lost something in the past year and half, haven't we? Lives, loves, businesses, livelihoods, dreams, the simple rhythm of how things used to be. We're dealing with Covid grief, even if we don't yet realize it. Some of us have lost everything, and others have just realized things are not going back to how they were, and that can feel like everything. We've said goodbye to our loved ones; more than half a million Americans have died. We haven't seen our friends and families for longer than it has taken for the Earth to rotate around the sun. But, thank God, we're finally coming out of the caves we hid in like animals trying desperately to avoid an invisible poison that permeated the very air we breathed. As life returns to normal, whatever that means, it's like trying to adjust to the light after leaving a dark theater and squinting our eyes against the bright light outside. My personal haze began to lift when I walked around a city I'd never traversed before. I discovered something on my recent trip to the Georgia coast.
At first, I moved around in a haze and the panic attacks still came on, as they do sometimes, in the deep middle of the night. But by the third day, the fog began to lift and peace replaced the ever-present sense of doom. The warmth of my husband's hand clasping mine, the luxury of resting out in the open space, in the sun on a park bench, started to thaw me out. The realization that the only agenda we had was to not have an agenda at all, was something that was not only new to me after the pandemic, but it was an experience I hadn't felt for a while. As Americans, we tend to see security as something that only comes with work, a lot of work, and money. But the most secure moments of my most recent travel happened when I wasn't working for anything. I wasn't chasing a schedule and or seeking activity. I was simply sitting on River Street, drinking a Starbucks and watching the cargo ships pass in all their bright patchwork colors. In those moments, I realized that we'd had moments like this before during our travels, and it was the separation from rest that had made Covid even more difficult.
My husband is fond of saying that we always come back with clear heads and better ideas when we've been on a vacation. Our vacation is usually only four days, and this one was eight, so the chance to really reassess and think about changes we wanted to make in our lives was at a prime for us this time around. A restful travel experience will clean the fuzz from your thinking and put visions of what you really want into your heart.
A 2020 article from the Cleveland Clinic says that when the brain is at rest, it reaches the "Default Mode Network" or DMN, when the brain is probably at its most useful stage. In this mode, the brain has not stopped working, it has opened itself to creativity and problem solving skills (health.cleavelandclinic.org)
A restful travel experience will clean the fuzz from your thinking and put visions of what you really want into your heart.
"The DMN seems to play an important role when you're focusing attention inward, rather than focusing on the external world. The DMN has been linked to things like ethics, memories, creativity and how we define our sense of self. There's some science to suggest that what our brains do when they're not actively processing information is pretty important," he says. "When we let our minds wander, it can be replenishing," Dr. Scott Bea.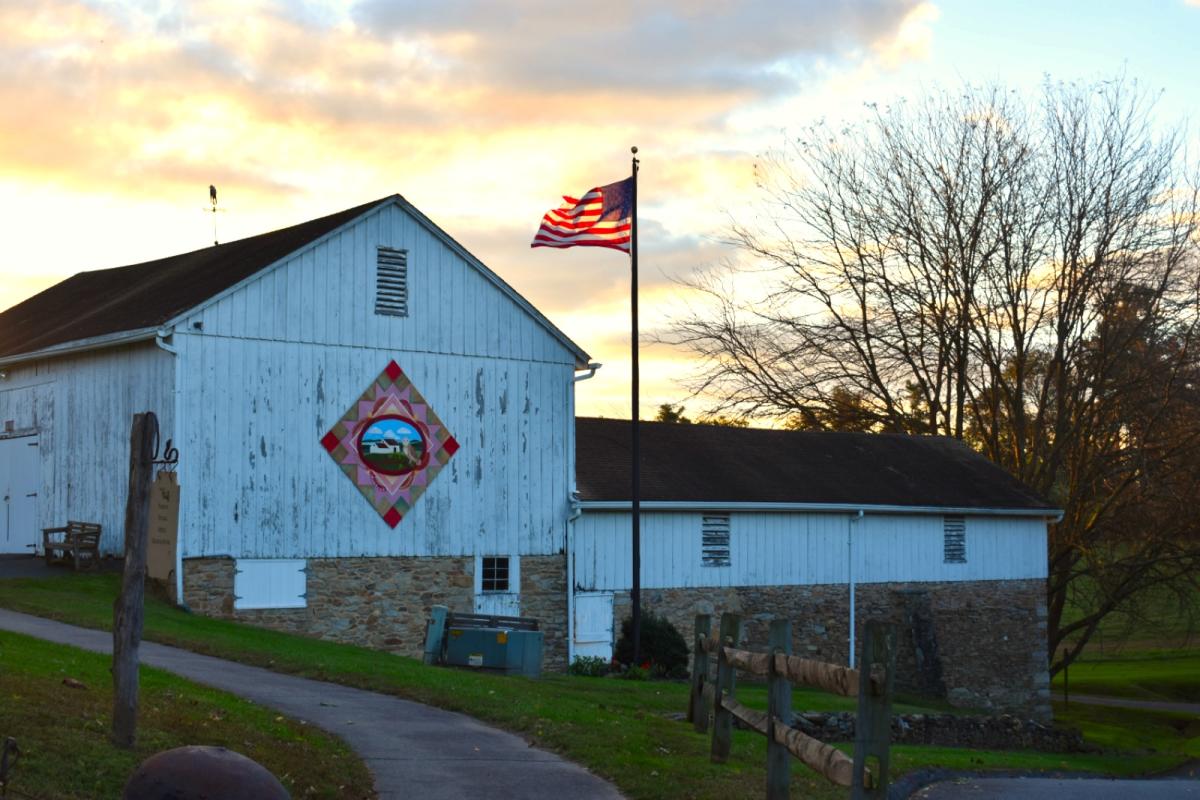 When my autistic son was about 12 years old, we took our first family weekend trip to Gettysburg where we rented a cozy cabin at a local campground and spent evenings "ghost hunting" as the sun set over the battlefied. Our first night there, we climbed to the highest rock on Little Round Top, and my son stood in the center, looking out over the purple hazy field of russet and amber autumn leaves mixing with dusk.
"This is my favorite place in the world," he said, and I knew that it was because of the quiet, the space, and the beauty, and because he was experiencing something new. Newness of surroundings had taken him away from the norm, away from all the thoughts that slammed against his nervous system all day. Here, in a new place, with no agenda constantly harassing him, his brain was at rest, and he was simply free to be. He once told me that the best part of vacation is waking up in a new place the next morning.
I think this is true for most of us. We all need a reset, and even a short trip to a nearby town, to a monument in a park you've never visited, to a lake you've never swam in, to a coffee shop you've never had lunch in, can work wonders for your mental health. Stepping away is an important aspect of living in the moment. In the past, my family hasn't always had the financial ability to spend money on a vacation, so we've done what we've deemed a "Do Nothing Vacation." It doesn't really consist of doing nothing. Rather, it means seeking out those places nearby that we never knew existed. It involves a deep dive into the local, or near local and erasing the agenda and the lists. This is what Covid has stolen from so many of us, and it's important to take it back or jump into rest, real rest through travel, for the first time.
We've packed lunches and driven to Havre de Grace, Maryland (a couple of hours away) and walked along the winding flat wooden bridge that juts out into the Chesapeake. We read the plaques noting significant places during the War of 1812. We spent only the money it took to fill the gas tank and spread peanut butter and jelly on a loaf of sliced bread. There was a weird Decoy Museum and a quaint toll bridge we observed. The attendant was nice enough to let us pass through, because we didn't realize we'd need to pay when we left Maryland. We slept at home, and the next day, got up for another adventure, heading back into Maryland to visit the Stepping Stone Farm Museum. We stayed in a treehouse for three days. We spent an afternoon helping my husband recover from an emergency surgery by wandering around Daniel Boone's Homestead. We didn't do the tours with guides, but we did research ahead of time and created our own walking tours if need be. Thankfully, now we can indulge a bit more, but those memories are irreplaceable.
All of these things were close, but all of them took us just far enough away. It's that sense of not needing to answer to anyone that can change you. Find some time to do that in 2021, whatever your budget. I'll post ideas as we go along this week.